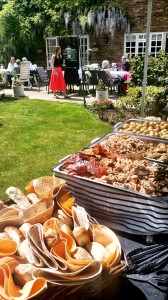 Hog Roast Liverpool is the perfect choice for your event or party catering, as our professional team work hard to ensure that we provide great food, excellent service and attention to detail so your guests will remember it for a long time to come. It can be stressful when organising your wedding, birthday or corporate event food, and we can easily cater all these and much more to help you to be able to spend more time with your guests and enjoy our food yourself too. Regardless of the numbers, location or type of event, and no matter the formality or your budget, we can help you with choosing your menu or creating your own, and we have a multitude of options that you'll be surprised at. We love to cook a good roast, whether a hog or a spit-roast, but we can also (literally!) bring so much more to the table…
YOUR PARTY, YOUR FOOD, YOUR CHOICE
Whatever it is that you're celebrating or honouring, Hog Roast Liverpool has plenty of food choices to either add to a hog or spit roast or to choose instead of one. We have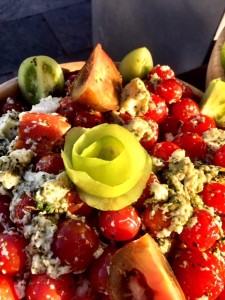 lots of experience catering different types of occasions, and we know that variety is key, which is why we have several menus and can also offer additional dishes for special diets. You may want a barbecue in your own back garden, with our gourmet sausages and burgers made with 100% beef, or a hog roast at a venue of your choice, with extra dishes like vegetables, potatoes and a whole salmon; your wish is our command. If you fancy several courses of fancy foods, preceded by hors d'oeuvres and champers, we can do that too. If there are any vegetarians, vegan or gluten-free guests, just let us know or choose one of the tasty options from our menus to ensure that everyone is well-fed at your event. We work with you to make sure that those guests with dietary requirements or preferences are catered just as well as everyone else.
THE BEST HOG ROASTS IN LIVERPOOL
While our Hog Roast Liverpool team take pride in providing all kinds of other culinary choices, we do cook a mean hog roast from scratch, using the best quality meat from trusted suppliers, and it will certainly wow your guests. Contact us today to see how we can cater your event.